MetafitTM is the original 30 minute metabolic workout that keeps working! 
MetafitTM is a HIIT (high intensity interval training) class which combines traditional bodyweight exercises with the latest interval and Tabata techniques to set the metabolism on fire! The more intense the workout is the greater the calories burned in the 24 hours after class as the body returns to resting metabolic levels hence the workout that keeps working! There are various different workouts with different interval timings and is done to a great music track.  This class will seriously change your body shape as you tone muscle, boost metabolism and ultimately burn fat!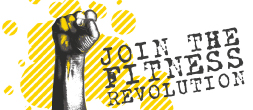 Are MetafitTM classes for me?  If you want to burn body fat fast then yes! As with attending any fitness classes, if you have any health or injury concerns then please consult your GP first. Each exercise has variations to take the intensity up or down. You work at your own pace.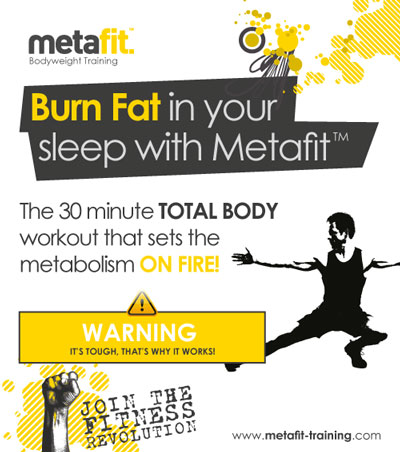 What should I wear to a MetafitTM class? 
Loose clothing that allows you to move easily. A good fitting sports bra is essential (as it is for any fitness class). Trainers such as cross trainers which allow you easy movement forward, back and side to side are ideal. Please try and avoid wearing running trainers as these are specific for forward movement only.
Class Times >>Timetable
Booking: No booking necessary.
Prices >>Prices