Thank you so much for viewing my website! I run my own fitness studio based within Physique Fitness Gym in Droitwich Spa. I offer a wide range of classes to suit everyone! Whatever your age or ability you can do classes! Why not book in and try some! You can pay as you go, do a weekly or monthly pass or even become a member and enjoy gym and on demand content too!
Our May news is that Studio 2 turns 9 years old!! Such an amazing achievement! To celebrate I am offering £5 off membership.
To take advantage go to the link below and use the following discount codes:
'9BDAY' – for non-contract membership at £35 a month which includes studio classes, gym use, on demand and live stream
'9BIRTHDAY' – for 12 months membership at £30 a month which includes studio classes, gym use, on demand and live stream
'NINE' – for on demand and live stream only at £25 a month (non-contract)
Existing members get £1 referral per month per person. https://secure10.clubwise.com/julieligginsfitness/pos.asp. The promo box is at the top of the screen once you've clicked the link. Join our fitness fam! You won't regret it! Offer expires Sunday 15th May.
Droitwich Spa Lionesses!!!
Julie Liggins Fitness is the proud sponsor of the Droitwich Spa Lionesses. These amazing girls made it through to the County Cup Final which is a huge achievement! I am so proud to sponsor these amazing girls on their football journey.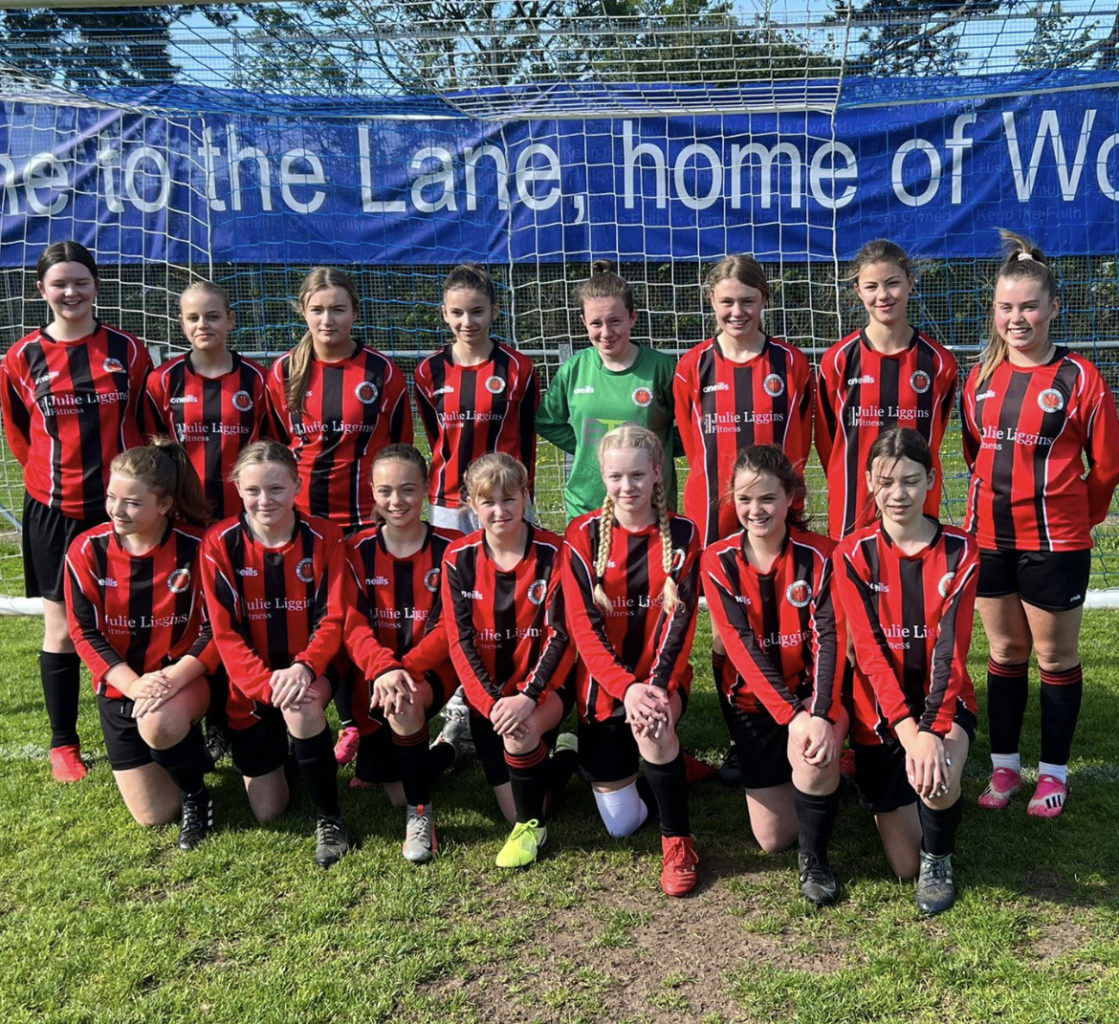 Our newest class to launch in 2022! SOULSA
SOULSA® is a low/medium impact, high energy workout that leaves you feeling excilarated!
SOULSA
is THE MOST feel good workout around & our 3 step rule makes our routines easy to follow and suitable for everyone! The music is THE most important thing in a SOULSA
session. We dance to a wide range of music genres… Current Chart Hits , Salsa, Pop, 80's Classics, Latin Beats, Soca, Movie Soundtracks & much more!Our mini LED flashing tambourines put the "SOUL" IN SOULSA® and add to the fun atmosphere of the darkened room & Disco vibe.
It's LIGHTS – TAMBOURINES – SOULSA !
If you are new to exercise or want to return to exercise then this class is for you!!! Come and give it a try! Wednesdays at 8pm!