pound

What is Pound®?
Pound® is the world's first cardio jam session inspired by the infectious, energising and sweat-dripping fun of playing the drums. Using Ripstix®, lightly-weighted drumsticks engineered specifically for exercising, Pound® transforms drumming into an incredibly effective way of working out. Designed for all fitness levels, Pound® provides the perfect atmosphere for letting loose, getting energised improving your health, and rocking out!
---
Equipment: Ripstix®, mat.
---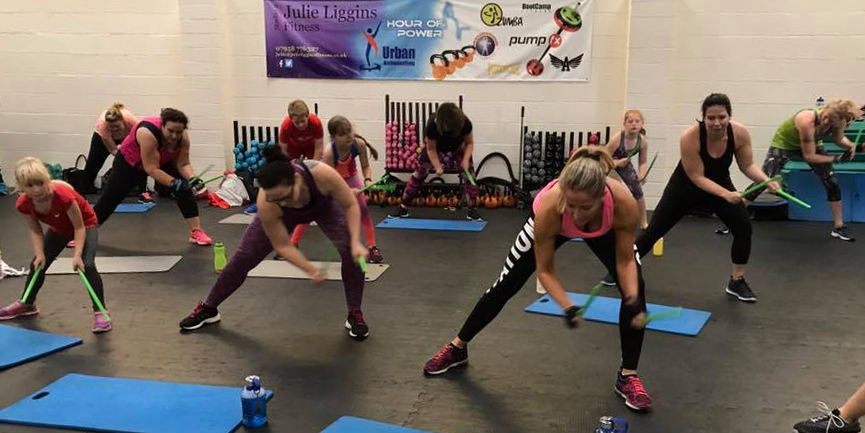 The Benefits
+ Burn up to 900+ calories per hour, strengthen and sculpt infrequently used muscles, and drum your way to a leaner, slimmer physique – all while rocking out to your favorite music!
+ Drastically improve your rhythm, timing, coordination, speed, agility, endurance, and musicality.
+ Cinch the waistline, slim the thighs, and strengthen connective tissue and infrastructural muscles with the combination of stability and cardio.
+ Numerous studies have proven the powerful brain boosting, stress-relieving effects of drumming. The rhythm of drumming permeates the entire brain to improve focus, increase higher-level thinking and decision-making skills, boost the immune system, lower blood pressure, decrease chronic pain, anxiety, and fatigue.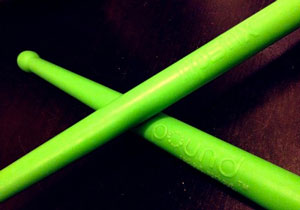 Ripstix® – lightly weighted exercise drumsticks.
+ Ripstix® add 1/4 lb extra weight to each movement which throws the body off balance, creating contraction in the core and stabilization system.
+ Ripstix® intensify each Pound® position with light, peripheral resistance that not only works the shoulders, biceps, triceps, forearms, and back, but also dramatically increases the amount of instability in the body.
+ Ripstix® allow participants to experience audio-muscular connection. This means they can hear what their muscles are doing.