Are you ready to party yourself into shape? That's exactly what the Zumba® program is all about. It's an exhilarating, effective, easy-to-follow, Latin-inspired, calorie-burning dance fitness-party™. 
Are Zumba® classes for me? Zumba® is suitable for everyone, dancers, non-dancers, men, women, old and young. Zumba creates a party-like atmosphere that provides a non-intimidating environment in which to participate in a fun group exercise. It is up to you how hard you work during class, you can keep it low intensity or crank it up as much as you want!
What should I wear to a Zumba® class?  Loose clothing that will allow you to move freely and layers which you can remove as you get hotter and hotter! Cross trainers, aerobic or dance trainers are ideal.  They provide cushioning and medial lateral support needed for side-to-side movement and have little tread on the bottom making twisting and turning easier. Running trainers are not ideal as they have too much tread and are designed for forward movement only. www.zumba.com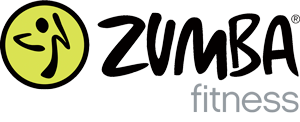 Zumba®
Zumba is a fantastic way to have fun and get fit at the same time. Zumba® classes contain a variety of rhythms such as salsa, merengue, hip hop, flamenco, cumbia and reggeaton. Each rhythm will have choreographed routine within which you can lose yourself and have a blast!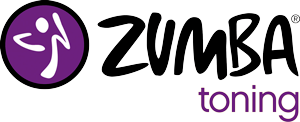 Zumba® Toning
When it comes to body sculpting, Zumba Toning raises the bar (or rather, the toning stick). It combines targeted body-sculpting exercises and high-energy cardio work with Latin-infused Zumba® moves to create a calorie-torching, strength-training dance fitness-party. This class will help tone target zones such as arms, abs, glutes and thighs. You can either use Zumba Toning sticks or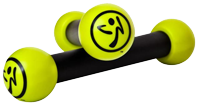 alternatively small hand weights either 0.5kg, 1kg or 1.5kg. I have a limited supply of hand weights available if you would like to try the class before purchasing weights.
Class Times: >>Timetable
Booking: >>Booking

Prices: >>Prices