pilates

Pilates is a group exercise programme designed to enhance the posture, strength, balance and stability of a healthy adult.
Pilates at Julie Liggins Fitness is run as a 6 week pre-bookable rolling course. Pricing is separate from any memberships.

The aim of Pilates is to identify basic postural imbalances and through Pilates based exercises:
Increases muscular balance and strength
Improves posture
Facilitates the ability to optimally function occupationally and recreationally
Improves core and back strength
---
The Pilates technique focuses on strengthening the centre by relearning the mind and body to recruit core muscles. Basic Pilates involves finding and maintaining the neutral position during standing, prone and supine positions.
What do I need?
Please bring a yoga mat and wear yoga/pilates socks or bare feet. Trainers are not appropriate to wear during the class. Most of the exercises are mat based.
Booking
Pilates runs as a 6 week course which keeps rolling so that you progress through the exercises and increase your abdominal strength and stamina as you gradually grow stronger. Spaces are limited to 8 in a class to ensure you get the most from the class. Courses are currently held on:
Tuesdays at 6.30pm and 7.30pm at Chawson First School
Wednesdays at 5.30pm at Studio 2, Physique Fitness Gym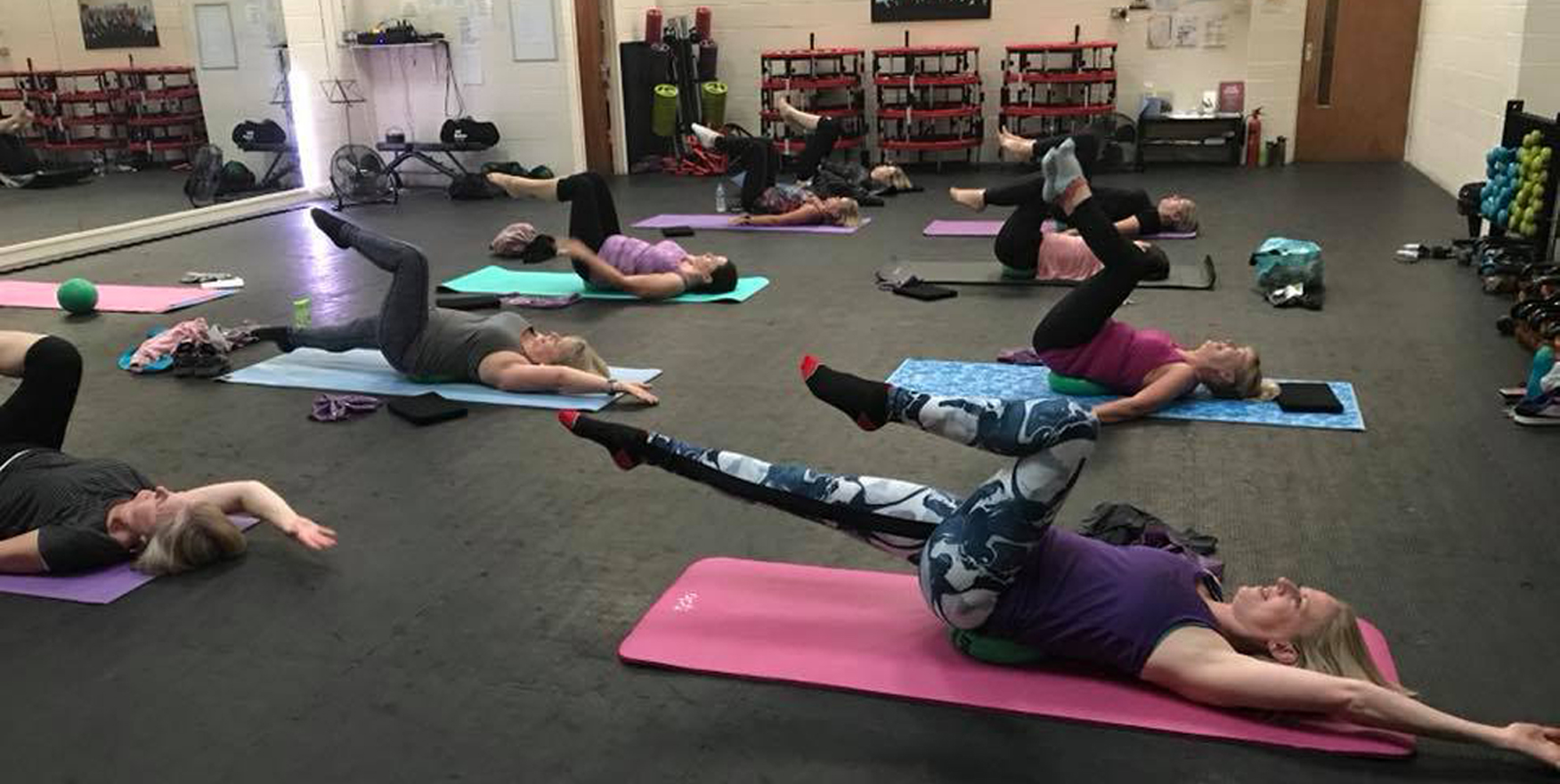 See Page 2 for a customer's testimonial