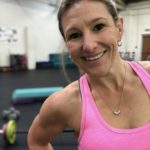 ***AUGUST OFFER***
Fancy joining us then save £5 a month of 12 months contract membership. Enter the code 'Aug21' in the promo box when using this link : (https://secure10.clubwise.com/julieligginsfitness/pos.asp). The promo box is top left… don't miss it!!! The offer is for a limited time only. Existing members will save on membership for referrals so if you have been referred don't forget to tell me who by!
WE ARE BACK! All classes are now face to face in the studio and some are live streamed so no worries if you can't make the studio or would rather stay at home… you can still join us! When you book into a class you will need to select either the Studio Class or Live Stream (for at home). Classes launch a week in advance. You will need to be fast for studio spaces!
To join in just go to www.bookwhen.com/julieligginsfitness and book your class! Payment at checkout for non-members via PayPal (£6 a class).
On demand classes are available too if you can't make timetabled classes. On demand is £30 a month or become a full member and take advantage of On Demand classes along with studio, live stream and gym use too! Head to the prices section on this website and join through the link to Clubwise (https://secure10.clubwise.com/julieligginsfitness/pos.asp). Membership will be going up from 1ST JUNE so if you want to get the current rate sign up during May at £30 for 12 months fixed term contract (going up to £35) or £35 non-contract per month (going up to £40). Here's what classes are like via Zoom and in the studio! Classes are socially distanced in accordance with Government guidelines.
---
Studio 2 Studio and Live Stream Class Timetable from July 2021:
All classes are bookable online. As lockdown is easing, classes from May 2021 will be run in the studio with limited numbers, but ALSO live on Zoom! Book now to avoid disappointment!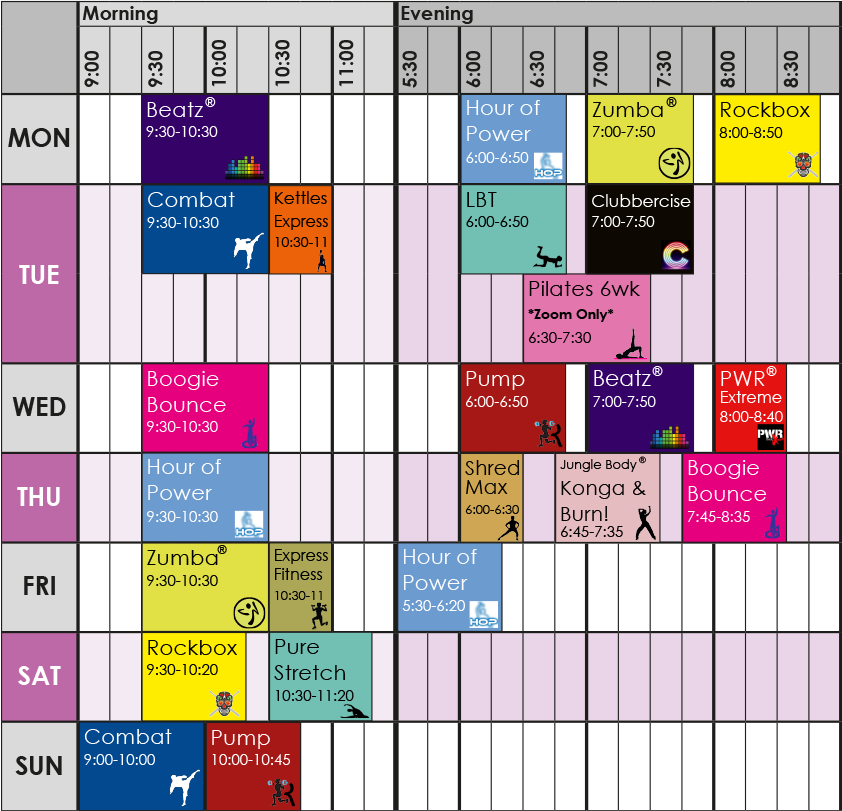 ---
Please note, there are currently no classes being run from Chawson First School. The Pilates 6 week course is being run from the studio, live on Zoom.
---
Join Studio and Live Stream Zoom Classes Now with a Direct Debit Membership
Direct Debit membership includes:
Unlimited access to all booked classes – live streamed and in the studio (except the 6 week Pilates Courses)
Use of the gym (outside of lockdown)
Access to Online Studio 2 for the full catalogue of recorded videos you can do at home. *Please note this is different to the Lift LeanTM Home Workout package or the Pilates at Home Subscription.
Pay-as-you-go options for live classes are also available. See the Prices page for details.
---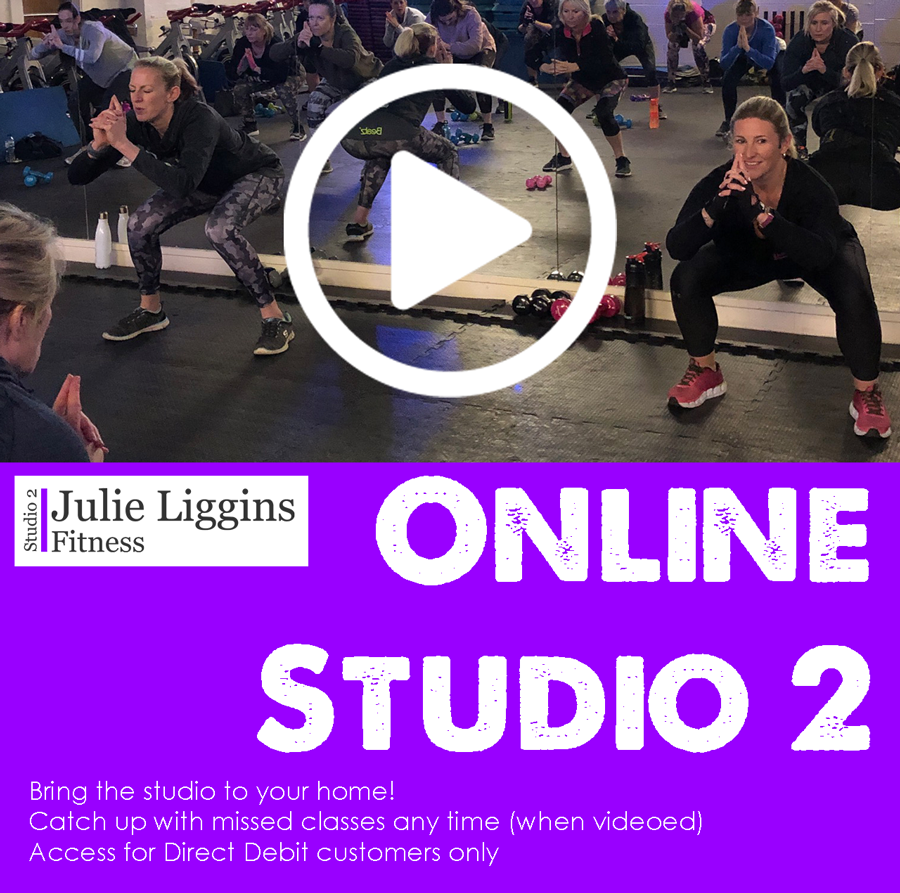 ---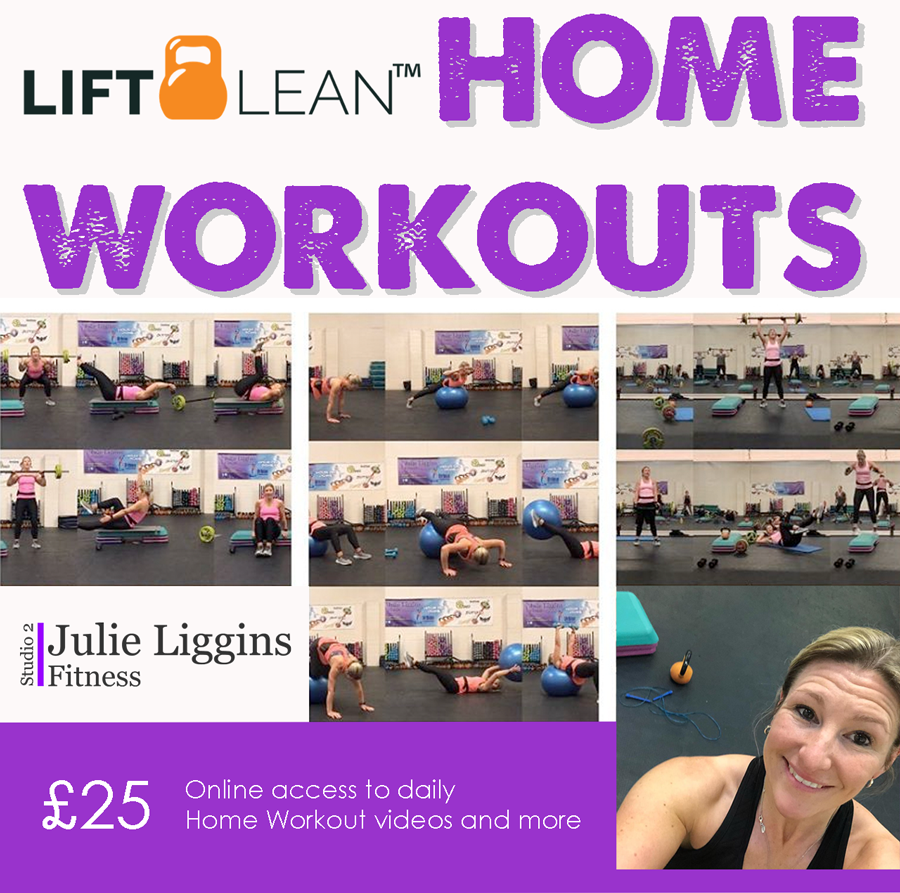 ---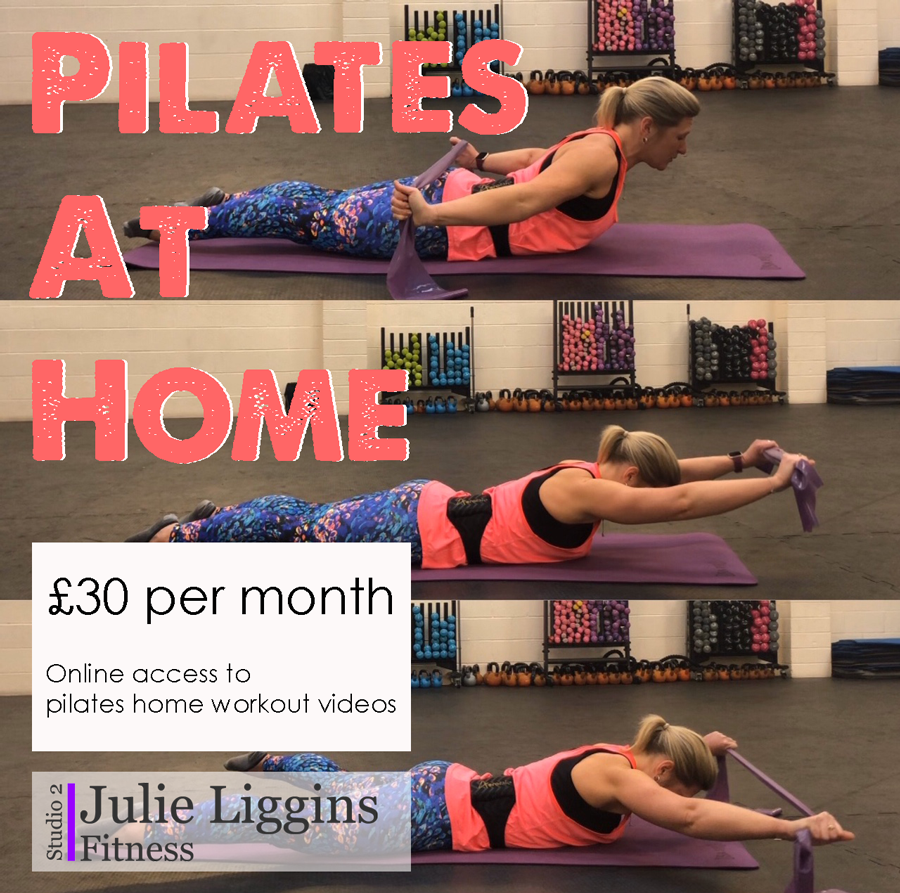 ---