What is Piloxing, Piloxing Knockout and Piloxing Barre?
Piloxing is a non-stop, cardio fusion of standing pilates, boxing and dance that will push you past your limits for a sleek, sexy, powerful you.
The PILOXING program uniquely blends the power, speed, and agility of boxing with exhilarating dance moves and targeted sculpting and flexibility of pilates.
These techniques are supplemented by the use of weighted gloves, further toning the arms and maximizing cardiovascular health. Put it all together, and you have a muscle-toning, fat-burning workout that will make you feel physically and mentally empowered! that is PILOXING cardio-fusion.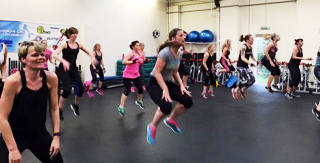 PILOXING KNOCKOUT is the ultimate test of athleticism and the latest release by the world-renowned fitness brand, PILOXING Knockout takes fitness to a whole new level!
Your Instructor will guide your through 6 rounds, consisting of a 3-minute Base and a 2-minute drill. Each Base will take you through a whole new way of performing high intensity core strengthening exercises, influenced by boxing, functional training, cardio and plyometrics. The drills consist of dynamic classics with a hard-core twist – core twist, push-up with a burpee. This 45 minute power workout includes warm-up, cool down, and the raw energy that made PILOXING famous. It's sure to -- Knock You Out!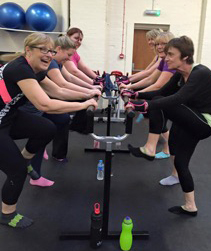 PILOXING Barre is a comprehensive well-rounded workout that is low impact, yet intensity building. This program creates full body awareness utilizing a Ballet Barre for the entire class - both standing and grounded. Most Barre programs offer similar benefits and movement styles because they are steeped in traditional ballet. However, the PILOXING Barre method integrates boxing with ballet-inspired Pilates moves while wearing weighted PILOXING gloves, which will up the ante and increase calorie burn, toning benefits, and workout intensity. www.piloxing.com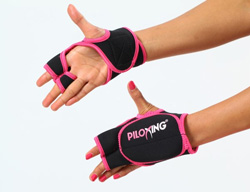 Booking
Booking required for Barre. >>Booking
Class Times >>Timetable
Prices >>Prices